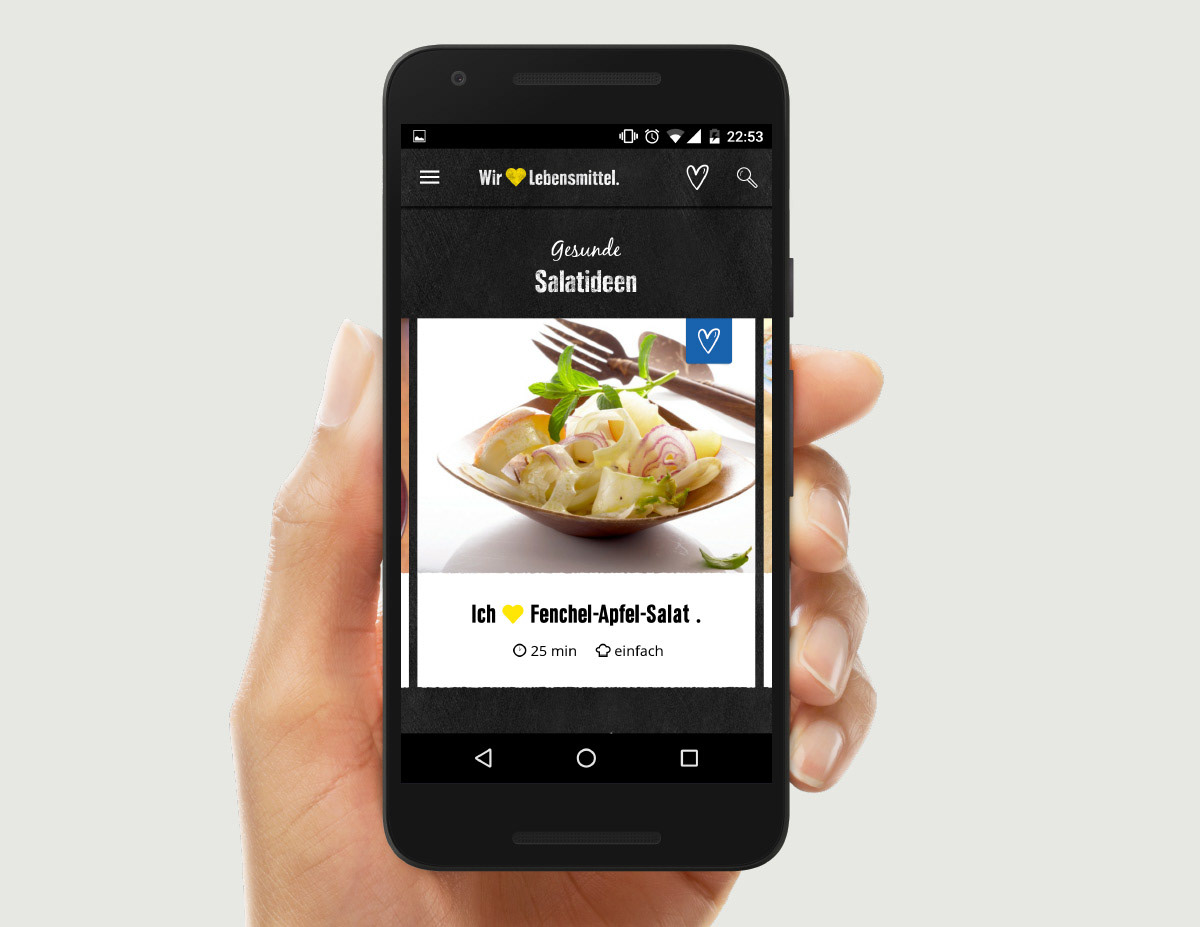 Edeka App
We implemented a relaunch of the Edeka app for Edeka. The practical shopping aid incorporated many features, including offers, shopping lists, recipes and a mobile payment function. As well as a complete UI and UX update, users now have more options to tailor content to their needs, making the planning and shopping experience even more convenient.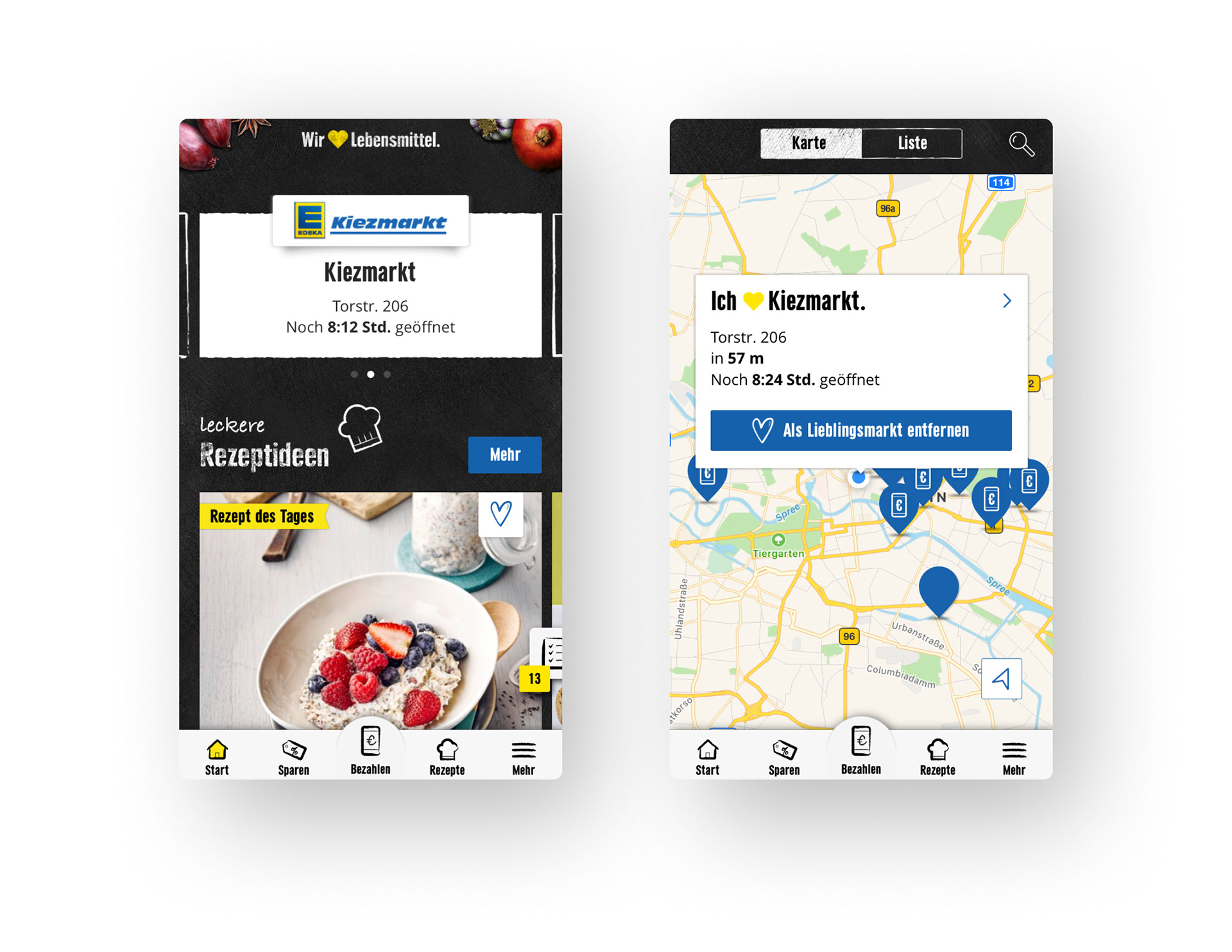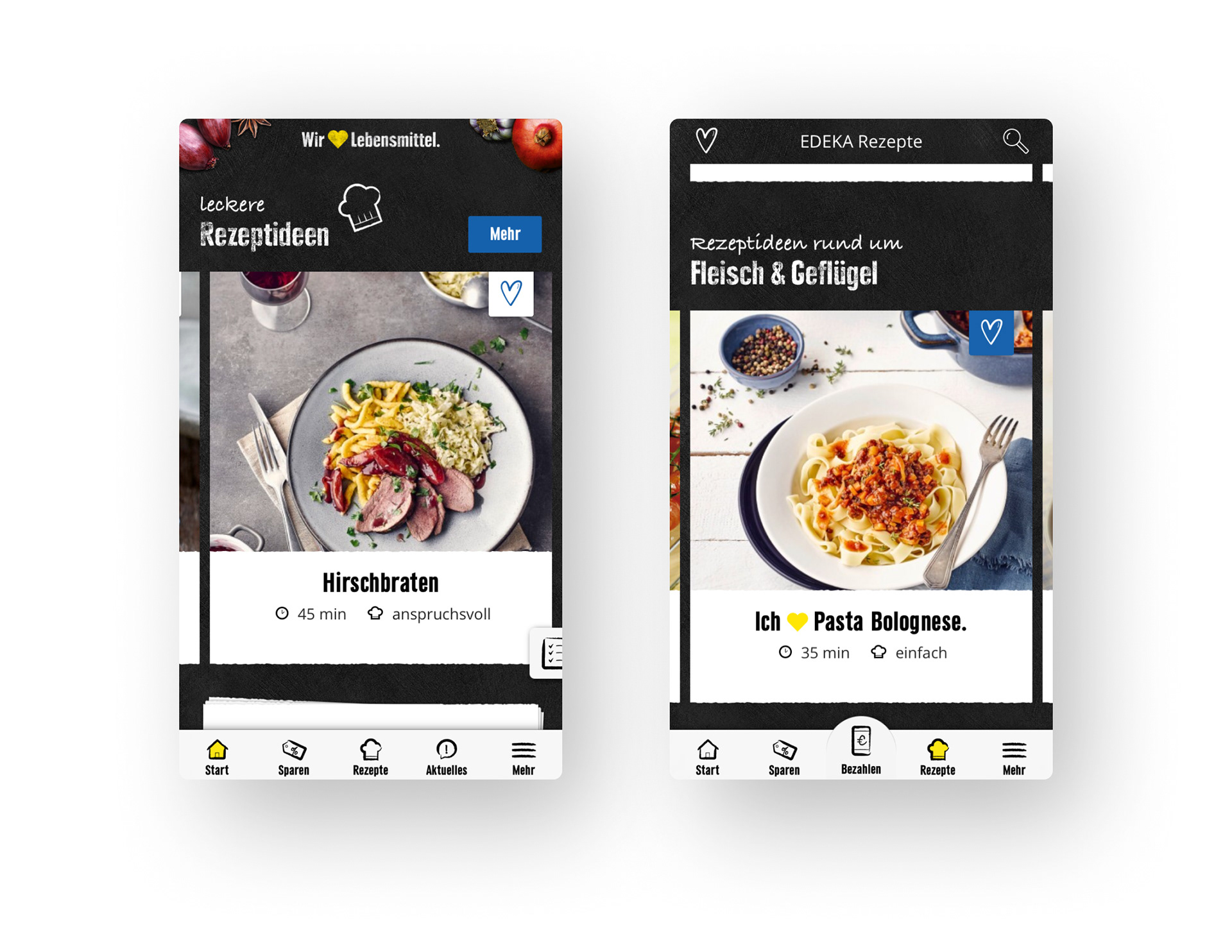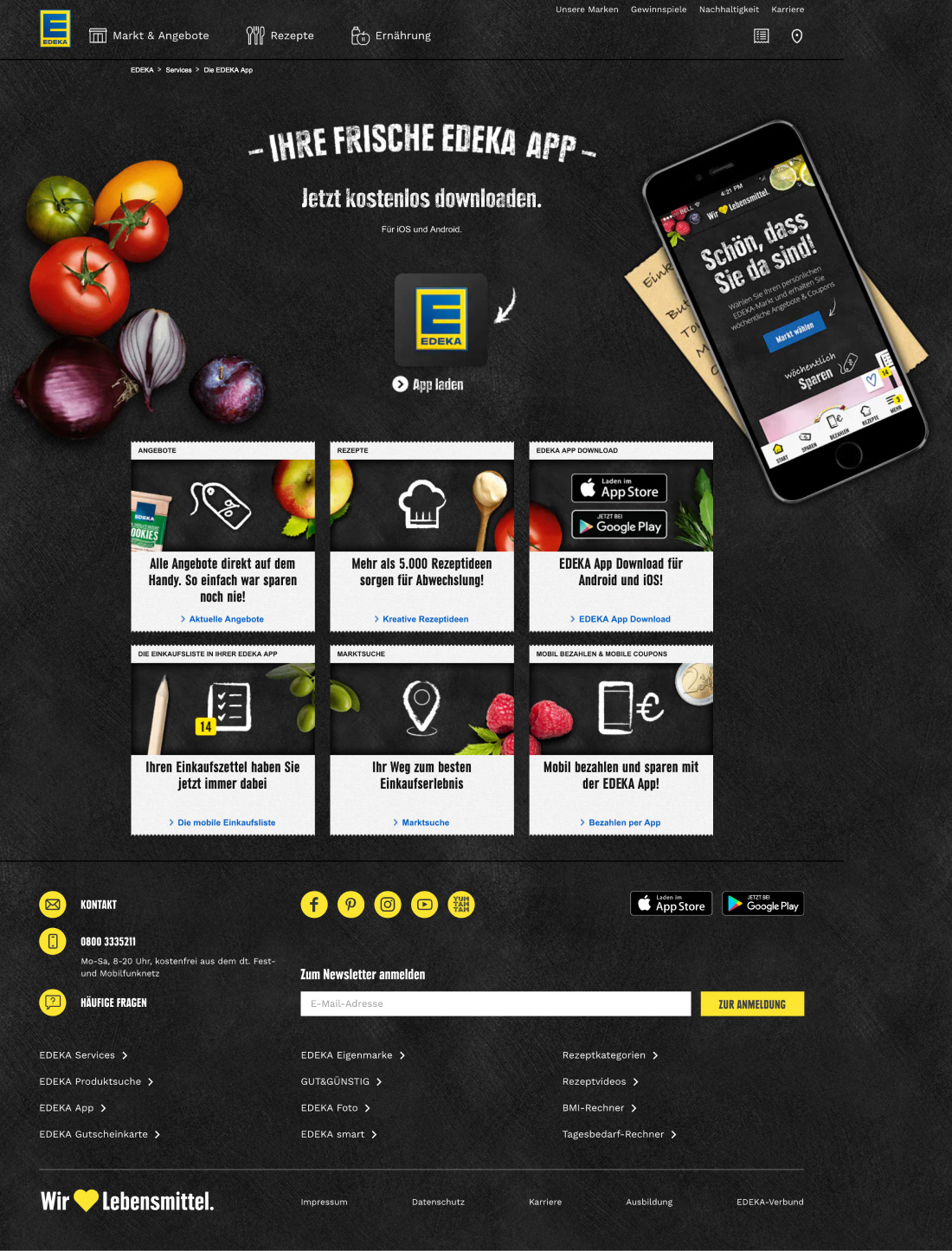 1000 questions and answers on food -  mobile website
The Edeka website doesn't just contain a plethora of products and recipes, there's also huge amounts of information about food. This includes the experts' tips section, which consists of five experts – from the fields of cooking, wine, nutrition, meat and fruit & veg – who post their recipes and tips on food.